My sincerest apologies for those of you new visiting my page, or people checking it or whatever,
and are seeing the extremely large attack/serge of hate I have been getting for "art theft"
It has to do with an individual I have had run ins with in past, (long story that doesn't need any more repeating)
said individual has not only stolen art/characters/concepts/ poses/NAMES and titles from me directly. But has never admitted to doing so even when it is exceedingly obvious, and has proceeded to gain a large fanbase and accuse ME of stealing from her. Even though I have direct dated proof that I made the artworks/named the characters first.
I'm not going to link her, because it's pointless to send hatred her way, and I don't even care if ya'll believe me. Just please know.
I am not an art thief, I have no desire to steal an immature artist's ideas or designs.
I am quite content with the ideas, characters and stories I have, thank you very much

I find it exceedingly ironic to be blasted and told I deserve to be dragged out side and shot for being an art thief, by followers of an art thief. It's a funny feeling. xD
I am reaaaaaaaally sorry to anyone seeing all this, especially my family/friends around this site. It really is silly, no?
I ask my followers respectably, to not waste their time talking to these extreeeeemly idiotic individuals who are spamming my page. It's pointless, and they are waaaay to immature to understand how misguided they are.
and my message to those of you followers of said art thief who are insisting on messaging me with extremely graphic, and crudely written rage barf on how your unwatching me because of this.
good.
I honestly don't want you're stupid dumb-fuck face looking at my art,
kay thanks.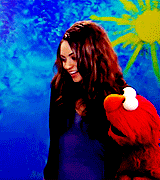 also stop threatening to sue,
Zoophobia
is legally trademarked, sheesh.